Tapsations strike up the band at Harbor Healthcare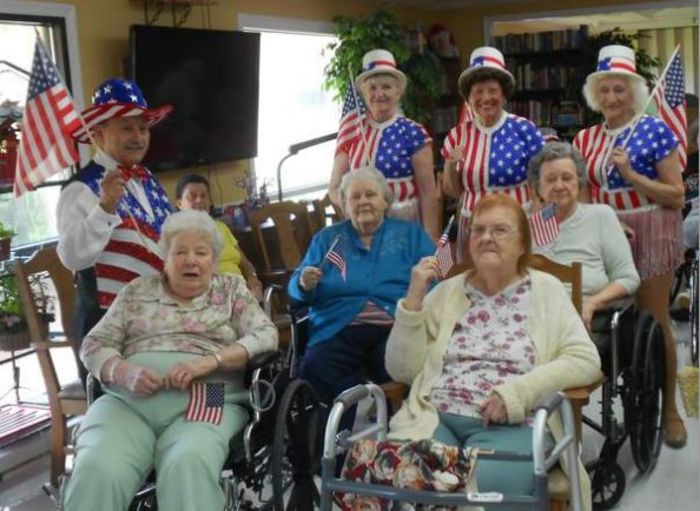 Rich Foti and The Tapsations entertained about 50 residents and staff members at Harbor Healthcare in Lewes July 3 with their Stars & Stripes program. The event featured a medley of toe-tapping and flag-waving American tines performed by vocalist Foti and the dancers, who give shows throughout the year for groups at community events, nursing homes and hospitals.
Pictured in the back (l-r) are Foti, Jossie Schroeder, Sharon Kreitzer and Joyce Fitch, who are joined by residents of Harbor Healthcare after a rousing rendition of "You're a Grand Old Flag."