Fabulous Tapsations appear at Long Neck AARP Holiday luncheon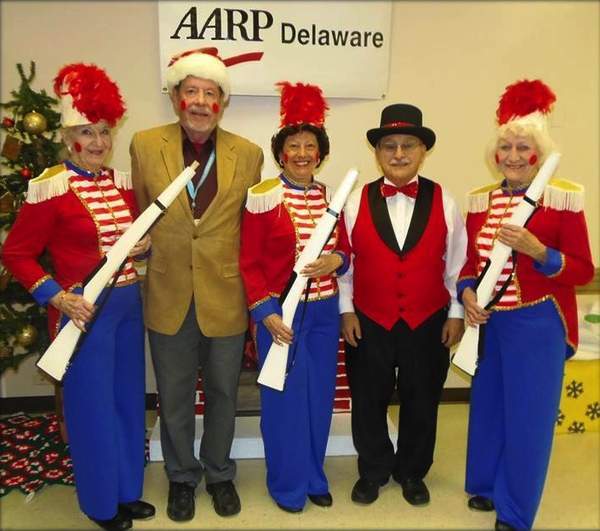 Long Neck AARP Chapter 4903 members enjoyed a festive holiday luncheon Dec. 19 at American Legion Post 28 in Long Neck. AARP State Rep. John Barnes provided an update on services from the Delaware office and formally installed the chapter officers and directors for 2013.
Then the Fabulous Tapsations captured the stage and entertained with several exciting tap dances, colorful costumes, original choreography, humor and favorite holiday songs including audience participation.
Shown are (l-r) Josie Schroeder, AARP Chapter 4903 Immediate Past President John Ballantyne, Sharon Kreitzer, Master of Ceremonies Rich Foti and Joyce Fitch.
AARP Chapter 4903 will next host a luncheon from noon to 3 p.m., Wednesday, Jan. 23, at the American Legion, 31768 Legion Road. Southern Delaware Physical Therapy's Dr. Ryan Batdorf, DPT, will guide the audience through "Fitness After 50."
RSVP (required) to Marie at 302-684-8485 by Friday, Jan. 18. The luncheon and presentation are $12 for chapter members, $12.50 for nonmembers.