Tapsations, Foti to stage 'Sounds of Christmas'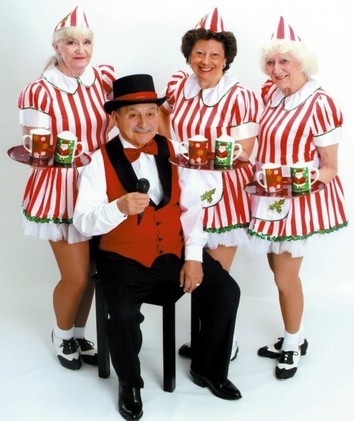 A popular Lewes tradition continues when The Tapsations! and Rich Foti perform in combination with the Lewes Men's Chorus at the 24th annual Holiday Show set for 7 p.m. Friday, Dec. 14 at Bethel United Methodist Church Fellowship Hall, Fourth and Market Streets, Lewes.
This year's program "The Sounds of Christmas" will showcase harmonious singing, tap dance numbers and musical solos blending traditional Christmas favorites with joyful holiday tunes. Tickets are $5 and are available at the door. As an added holiday touch, light refreshments & Christmas cookies will follow the program.
Shown at left, in back (l-r) are Josie Schroeder, Sharon Kreitzer, Rich Foti and Joyce Fitch. Shown in front is Rich Foti.