Long Neck AARP hosts Tapsations at October luncheon
Tapsations members performed during the AARP Chapter 4903 meeting October 26. Shown are (L - R) dancer Joyce Fitch, vocalist Rich Foti, dancer Sharon Kreitzer, AARP Chapter 4903 President John Ballantyne and dancer Josie Schroeder.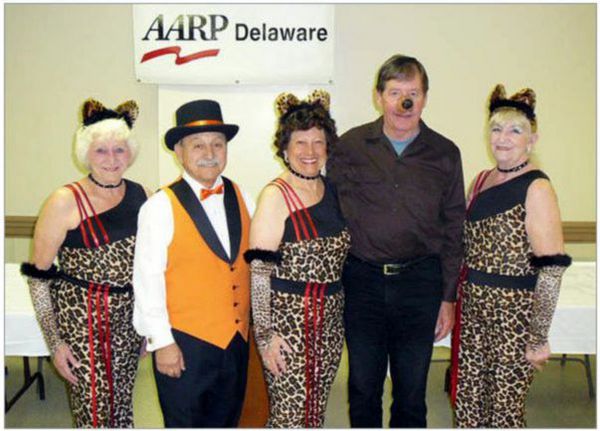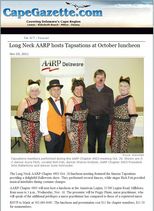 The Long Neck AARP Chapter 4903 October 26 luncheon meeting featured the famous Tapsations providing a delightful Halloween show. They performed several dances, while singer Rich Foti provided musical interludes during costume changes.
AARP Chapter 4903 will next host a luncheon at the American Legion, 31768 Legion Road, Millsboro, from noon to 3 p.m., Wednesday, November 16. The presenter will be Peggy Pixier, nurse practitioner, who will speak of the additional privileges a nurse practitioner has compared to those of a registered nurse.
RSVP to Marie at 302-684-8485. The luncheon and presentation cost $11 for chapter members, $11.50 for nonmembers.