The Tapsations! and Rich Foti to perform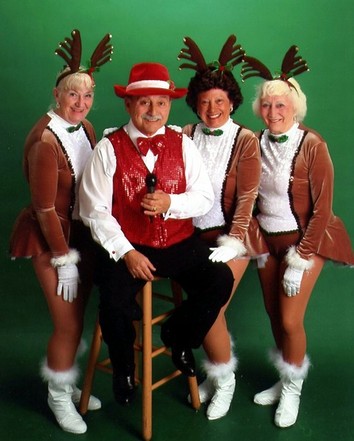 Enjoy the sounds of the season when The Tapsations! and Rich Foti perform in combination with the Lewes Men's Chorus at the 22nd Annual Holiday Show set for 7 p.m. Saturday, Dec. 18 at Bethel United Methodist Church Fellowship Hall, Fourth and Market Streets, Lewes.
This year's program, "We Need A Little Christmas," will include singing, tap dancing and musical solos that blend a variety of Christmas tunes with joyful holiday favorites. Tickets are $5 and are available at the door. Light refreshments will be served after the show.
Shown are (l-r) Josie Schroeder, Rich Foti, Sharon Kreitzer and Joyce Fitch.